Posts for tag: oral hygiene
By Steven R. Bateh, DMD
September 20, 2015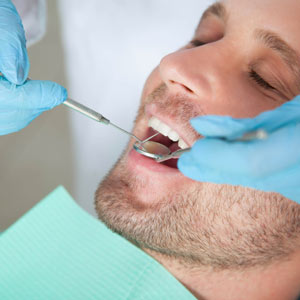 Semi-annual office cleanings are important for keeping teeth healthy and disease-free. If you've replaced some of your teeth with dental implants, though, you may be thinking they don't need as much attention from your hygienist.
It's quite the opposite — cleaning around implants is important, and actually requires additional attention. The reason for this relates to both how dental implants attach to the jaw and their constructive materials.
Natural teeth are held in place by the periodontal ligament with tiny fibers that attach to the teeth on one side of it and to the jawbone on the other. The ligaments and the gingival (gum) fibers (which are also attached to the tooth) provide some disease resistance to the teeth through its rich blood vessel and collagen network. Dental implants, on the other hand, anchor directly into the jawbone. The titanium integrates with the bone, which naturally attracts to the metal and grows around it, which provides the implant's eventual attachment strength. The implant doesn't attach to the gum tissue and won't develop the same relationship with the periodontal ligament as natural teeth.
Bacterial plaque, the primary cause for tooth decay and periodontal (gum) disease, can collect on an implant crown just as readily as on a natural tooth. Although the materials that make up an implant can't be affected by a plaque-induced infection, the gum tissues and supporting bone around it can. In fact, because implants lack the disease resistance of the gingival fibers and the ligament attachment, an infection can turn rapidly into a condition known as peri-implantitis that could cause bone and tissue loss and lead to the loss of the implant.
Your hygienist understands the importance of removing plaque and calculus (hardened plaque deposits) from around your dental implant. This often calls for different instruments made of plastics or resins that won't scratch the implant's highly polished surface. Scratches provide a haven for bacteria to collect and make it more difficult to dislodge them. Likewise, if the hygienist uses ultrasonic equipment that loosens plaque through vibration, the hygienist will often use nylon or plastic tips to minimize damage to the implant.
And don't forget your own personal hygiene habits — they're just as important with dental implants as with natural teeth. Keeping plaque under control, both at home and with your dentist, is crucial to longevity for your dental implants.
If you would like more information on maintaining and cleaning dental implants, please contact us or schedule an appointment for a consultation. You can also learn more about this topic by reading the Dear Doctor magazine article "Dental Implant Maintenance."
By Steven R. Bateh, DMD
August 21, 2015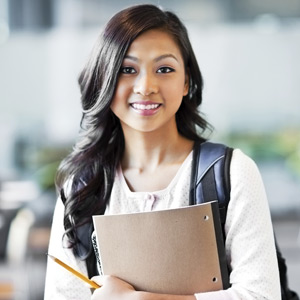 Many recent high school graduates will soon begin their first year in college, and for many it will be their first time living away from home. But with the excitement of new freedom, there's also the opportunity to make poor choices that could impact long-term health, especially teeth and gums.
Here, then, are 5 tips for keeping your teeth and gums healthy during the college years.
Watch what you eat and drink. At any stage of life, a nutritious, balanced diet low in sugar and high in fiber is vital to a healthy mouth. Snack moderately on fresh fruit, nuts or dairy foods, not sugary, processed products. Be sure also to drink plenty of water for hydration, not sodas or sports drinks whose high acid content can soften enamel and open the door to tooth decay.
Don't abuse alcohol or use tobacco. Consuming too much alcohol can do more than leave you momentarily impaired — it can cause dry mouth, which contributes to tooth decay and increases your risk of oral cancer. Any form of tobacco can raise your risk for disease, especially oral cancer; high levels of nicotine may also inhibit your gum's ability to fight infection, which increases your risk of periodontal (gum) disease.
Avoid oral piercings. Those tiny pieces of hardware attached to lips, tongue, gums or even through teeth may be all the rage, but they're a recipe for immediate and future mouth problems. Oral piercings can lead to chipped teeth, gum recession and a higher chance of dental disease.
Practice safe sex. Certain sexual behaviors can raise your risk of contracting human papilloma virus (HPV16) that in turn increases your risk of oral cancer. You can also develop genital herpes in the mouth, which although manageable won't go away.
Keep up your oral hygiene care. Taking care of your teeth and gums is a permanent, daily concern. Whatever your college schedule, be sure you're brushing once or twice a day and flossing once. And don't forget to visit us at least twice a year for a thorough cleaning (to get plaque you can't reach with daily hygiene) and a checkup to keep dental disease under control.
If you would like more information on oral health care for young adults, please contact us or schedule an appointment for a consultation.